Carlinville middle school track meet
Track and Field Archives - Enquirer Democrat
The Carlinville Middle School Boys Track team had six individuals compete in the IESA State Track Meet on May They were Blake Hubbard in the Pole. Here is an outstanding opportunity for Middle School and High School Shot Put and Discus throwers. This FREE clinic is open to all students in the area. Carlinville High School track and field news. County track meet goes on 4 6 17 The Carlinville Middle School Warriors hosted a four-team meet with a.
Daugherty is excited to get to go to state with his brother during there only season in middle school together. In the afternoon session of field events seventh grader Eryn Seal finished in third place and cleared the qualifying height to make it into the finals. She has been a quick learner just taking up the pole vault during the final three weeks of the season.
The next qualifier, also a field event athlete was eighth grader Tyler Emmons. Emmons finished second place and exceeded the qualifying standards in the discus with a throw of feet eight inches.
The final athlete to qualify was eighth grader Rory Drew. Drew qualified in two running events.
First she qualified in the meter dash with a qualifying time of Later she qualified again in the meters where she ran a qualifying time of 1: Seal will compete during the morning field event session while L.
Daugherty and Drew will both compete in the afternoon session. Daugherty and Emmons will compete on Saturday May Daugherty will jump in the morning session and Emmons will throw in the afternoon.
A total of 16 schools were represented from across central Illinois. At the end of the day, 16 CMS athletes had qualified for the state meet, several of them setting personal bests along the way.
Track and Field Archives - Page 5 of 14 - Enquirer Democrat
During competition there are four separate teams competing. The boys team and girls team is further broken up into seventh grade and eighth grade teams. Athletes are allowed to compete up in age but not down.
Each team is allowed to enter up to two athletes per event.
School records fall as season progressed for CMS track - Enquirer Democrat
Starting with the girls teams, they were able to qualify six athletes plus a relay alternate. Nearly every athlete set a personal record during their qualifying effort or Saturday. They will be joined by alternate Sophie Rufatto.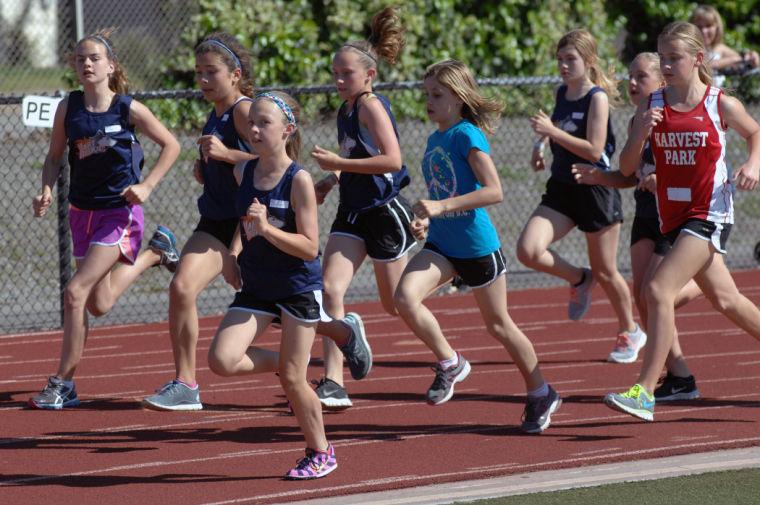 On the boys side, nine individuals qualified. Most of the qualifiers came from the field events with the remaining qualifiers coming from relays.
5th Grade Track Meet
Colton Robinson, in the seventh grade shot put. Robinson not only set a personal record but was the Sectional champion; Levi Yudinsky, in the seventh grade pole vault; Luke Daugherty, in the seventh grade pole vault.
Daugherty was the Sectional champion. This team not only set a personal record but also broke a school record that was set in